Student Send Off Picnic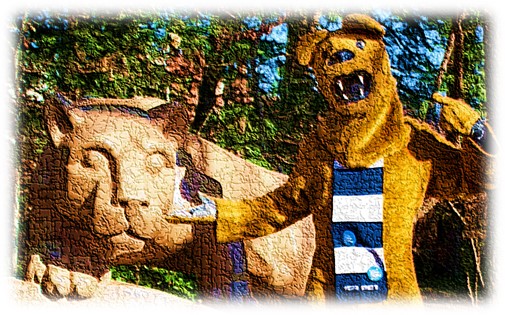 Date: Sunday, July 30th
Time: 1-4pm
Location: LaBagh Woods, Picnic Grove #2 5275 N. Cicero Ave., Chicago
---
RSVP: General Admission ($15) | Penn State Student Admission (Free) | Sponsor a Student ($20)
---
Save the date for Penn State Chicago's annual Student Send Off Picnic on Sunday, July 30th, at LaBagh Woods. We will honor our scholarship recipients and give a Penn State farewell to our Chicagoland students as they head back to campus for the fall semester. Tickets to the event include food and beverages from DiLeo's Catering.
Please contact Caitlin Bencel with any questions.
---
About LaBagh Woods
LaBagh Woods is an all-encompassing forest preserve. Winding through the center of LaBagh Woods, the North Branch of the Chicago River is the dominant feature of this Chicago Forest Preserve. North of Foster Avenue, this large area offers open space for games, picnic tables and shelters, gravel trails for walking, hiking and biking, and quiet natural areas to reflect and watch birds.
Getting to LaBagh Woods
LaBagh Woods is conviently located just off the split of I-90/94! From I-94, take the exit for Foster Avenue (41C or 42 depending on direction.) Picnic Grove #2 is accessible from Cicero and Foster, just east of the highway. The entrance, marked with a sign for LaBagh Woods, takes drivers over the highway to the parking areas. A PDF map of the picnic groves and parking is accessible here.