Chicago Red Stars - Penn State Community Night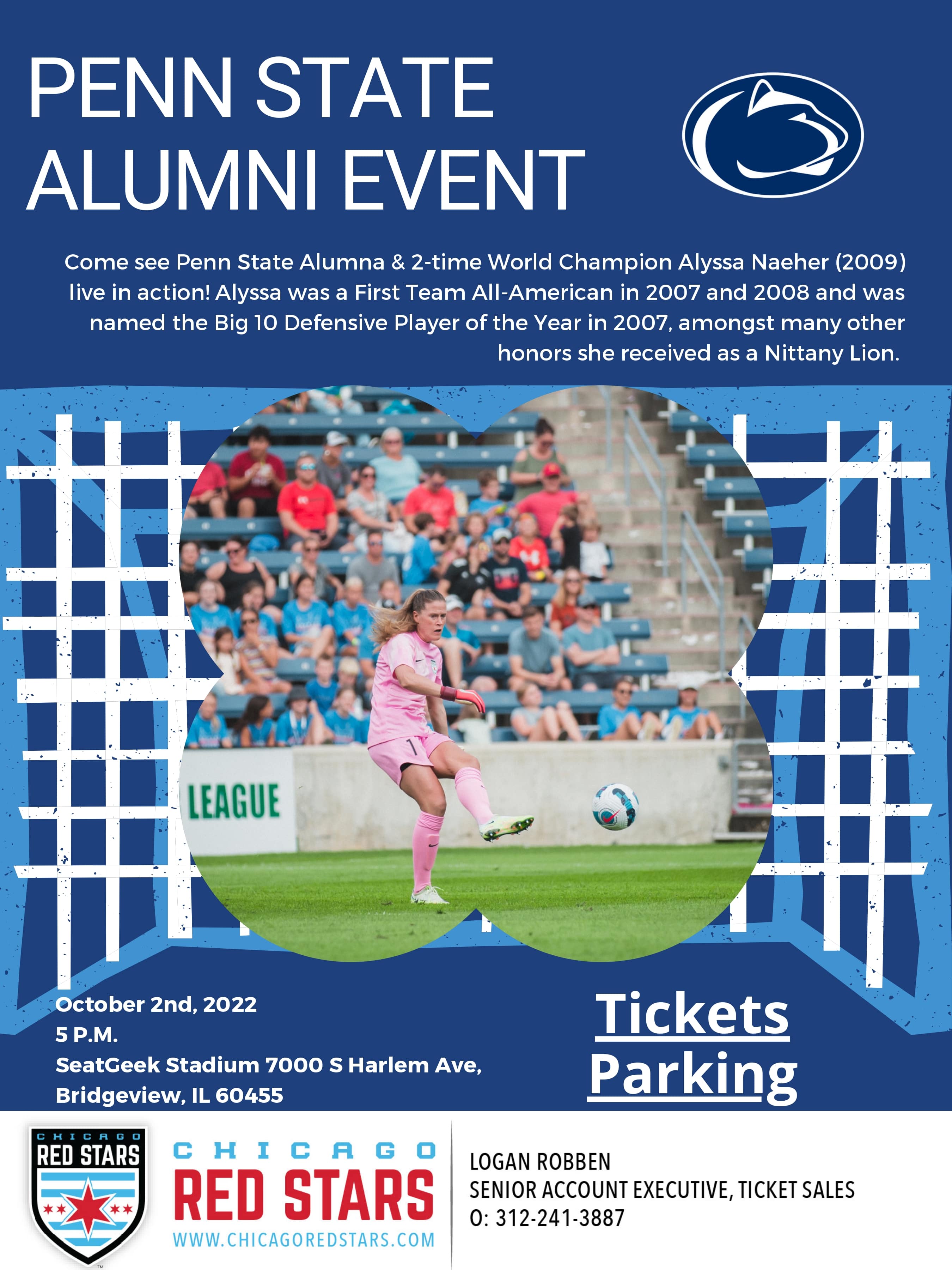 Join us for a fun night out to see Penn State alum, Alyssa Naeher, and the Chicago Red Stars as they play Angel City FC on Sunday, October 2nd at 5:00pm!
Seats are available for just $21, with a portion of ticket sales going towards our Chapter Scholarship!
Purchase tickets by Saturday, Oct 1st by 5:00pm by visiting this site!
TEXT TEXT TEXT
TEXT TEXT TEXT
TEXT TEXT TEXT
TEXT TEXT TEXT