Big 10 Championship Game Details
Detail and Event Info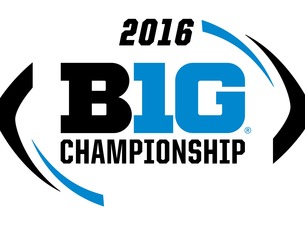 Penn State alumni and fans traveling to the Big Ten football championship will have plenty of opportunities to connect with each other and cheer on their Nittany Lions at events this weekend in Indianapolis! Penn State Chicago will not be having any offcial events in Indianapolis, but there are hundreds of Windy City Nittany Lions headed to Indy for the game! We encourage you to share pictures and updates with us on Facebook and Twitter! If you are unable to make it to Indy, we will be having two viewing parties.
---
Friday Night Mixer
Penn State students, alumni, and fans will gather Friday night from 7 to 9 p.m. at Buffalo Wild Wings, located at 7 East Washington Street, for a mixer hosted by the Penn State Alumni Association. Penn State Cheerleaders, Lionettes, and the Nittany Lion will be in attendance, and the venue will feature Penn State-themed music and videos. There is no advance registration required or reserved seating, so alumni and fans should plan to arrive early.
---
Saturday Pregame Pep Rally
On Saturday, the Alumni Association will sponsor a Big Ten East Champions Penn State Pep Rally at 5:30 p.m. in the Indiana Convention Center, Exhibit Halls D & E. The pep rally is free, but a wristband is required for admittance. Wristbands will be distributed on Saturday beginning at 3 p.m. outside Exhibit Halls D & E on a first-come, first-served basis. The pep rally program begins at 6 p.m. and will feature the Penn State Pep Band, cheerleaders and Nittany Lion. Space is limited and doors open at 5:30 p.m. Official hashtag for the event is #PSUPepRally.
---
ESPN College GameDay
On Saturday, Penn State alumni and fans are invited to attend ESPN's College GameDay, which will originate from the Big Ten Championship Game from 9 a.m.-Noon. GameDay will be located at the Pan American Pavilion, at 201 S. Capitol Street, a short walk from Lucas Oil Stadium. College GameDay is hosted by Rece Davis, Kirk Herbstreit, Desmond Howard, Lee Corso, David Pollack, and Samantha Ponder.
---
BTN Tailgate Show
Penn State alumni and fans also are invited to attend the BTN Tailgate show, which will originate Saturday from 3 to 4:30 p.m. at the Fan Fest in the Indiana Convention Center, which is adjacent to Lucas Oil Stadium. BTN Tailgate is hosted by Dave Revsine, Gerry DiNardo, and Anthony Adams, a standout defensive tackle at Penn State who played nine years in the National Football League.
---
Fan Fest
Time: 3:00 pm to 9:00 pm (Friday) and 10:00 am to 8:00 pm (Saturday)

Location: Indiana Convention Center

Cost: $8 or free with game ticket
The Penn State Blue Band is scheduled to perform at 4 p.m. during BTN Tailgate, and again at 5:15 p.m. in Fan Fest, which is open Friday from 3 to 9 p.m. and Saturday from 10 a.m. to 8 p.m. Fans with a ticket to the Big Ten Championship game are admitted free to Fan Fest. The admittance fee for Fan Fest is $8 for fans who do not have a game ticket.
---
Parking Details
There are 39,649 parking spaces within 6 blocks in each direction of Lucas Oil Stadium. Tailgating is permitted. Click here for the parking map.
---
Kickoff Time
The Penn State-Wisconsin game will air on FOX, with kickoff scheduled for 7:17 pm (CT).
---