December Dining Out at Ramen-san
Date: Tuesday, December 11th
Time: 7:00pm
Location: Ramen-san (59 W. Hubbard Street #2)
It is getting cold out here in Chicago, and there is nothing better on a cold winters day than Ramen! Ramen is a Japanese dish consisting of Chinese-style wheat noodles usually served in a meat or fish-based broth, often flavored with soy sauce or miso, and uses a wide variety of meats and vegetables along with the noodles. Ramen San is one of the best places in Chicago for this classic Japanese dish, and it is sure to warm you up in this Chicago cold. Please join us on Tuesday, December 11th at 7:00 pm to socialize with your fellow Penn State Chicago Alumni, and enjoy some traditional Japanese cuisine!
Check out the menu here! We hope to see you there!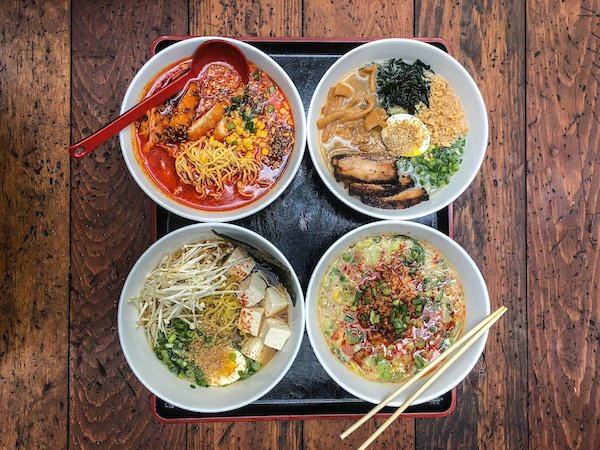 When:
8:00PM - 9:30PM Tue 11 Dec 2018, Central timezone

Where:
Ramen-san
59 W. Hubbard Street #2
Chicago, IL 60654 USA
[ Get Directions ]
RSVP Here...
---
---
About Dining Outs
Dining Outs are monthly dinners at popular restaurants throughout Chicagoland. The Dining Outs are a great way to meet and network with other Chapter members while enjoying delicious cuisine in a fun and casual setting. Each guest pays his or her own way, with the cost for an entree and appetizer typically totaling under $30 without drinks.