Big Ten Night with the Chicago Fire
- Date: Saturday, June 22, 2019
- Time: 7:00pm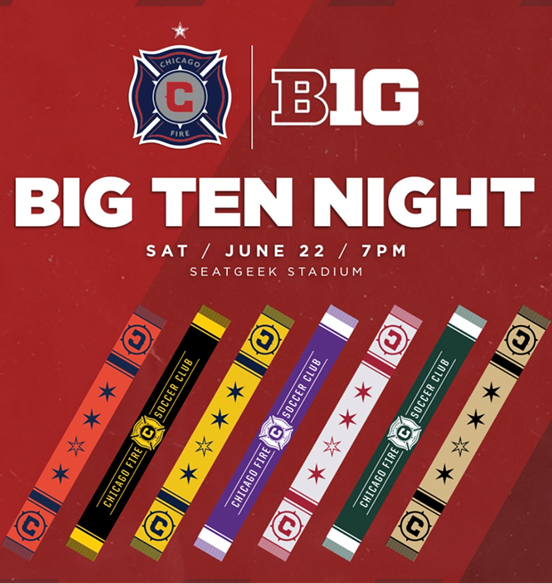 Join the Chicago Fire for Big Ten Night
when they face Real Salt Lake
on Saturday, June 22 at 7pm! Ticket packages including Chicago Fire scarves in Penn State colors are available for just $40, and tickets without scarves are just $20! Click below to order your tickets now before they're gone!
The deadline to order scarves is May 17th, and be sure to select Penn State at checkout to get your scarf in PSU colors.
Please contact Travis Gelder with the Chicago Fire with any questions.